March "Third Saturday" Spring Early Birds at Foundry Cove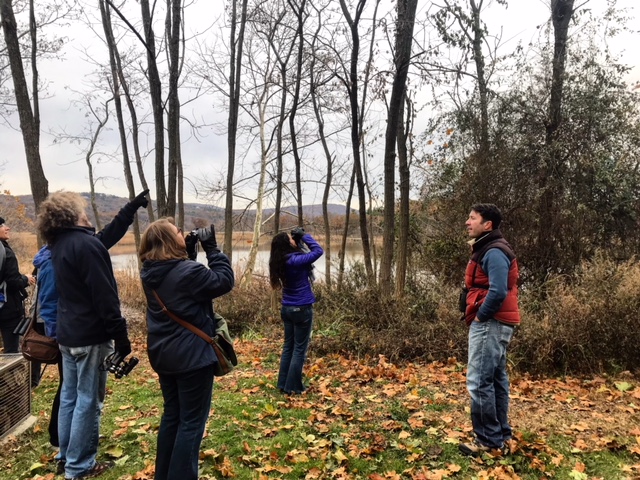 March "Third Saturday" Spring Early Birds at Foundry Cove
March 16th 8:30 am – 10:00 am "Third Saturday's" Spring Early Birds at Foundry Cove
"Due to a delayed thaw of inland bodies of water, we are RELOCATING the Saturday, March 16 "Third Saturdays" Bird Walk from Canopus Lake to Foundry Cove in Cold Spring. The walk begins at 8:30 am. Meet at the preserve entrance at the end of Kemble Ave. The trails are universally accessible, but icy patches may remain - please prepare accordingly with proper footwear. Trip leaders from Putnam Highlands Audubon Society will be present with spotting scopes and will have a limited number of binoculars available for loan.
Early spring migrants such as Eastern Phoebe, Ruby-crowned Kinglet, and American Woodcock are possible. Expect migrating waterfowl such as Common Merganser and Wood Duck. Birds are on the move - we've had an influx of American Robin and Red-winged Blackbird this week. Spring is in the air! But lakes are still partially frozen!
Walks are free and supported by donations to Putnam Highlands Audubon Society. Donations are welcome on our web site. A limited number of binoculars are available for loan. Participation is contingent upon the acceptance of the Safety Pledge and Agreement.